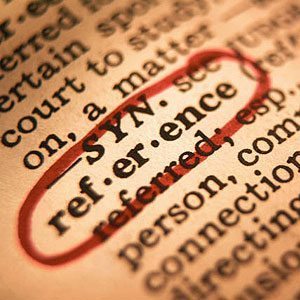 After what is sometimes a grueling interview process, you have impressed the hiring manager with your background and proven that you would make an excellent fit for the team.  Now the hiring manager will want to speak to your list of professional references.  You should have a list ready to hand over, and here are some tips to make sure that you have provided a strong list of references.
The most important thing to consider is who can speak about your skills, experiences, personal values.  They should also be familiar with things you have worked on in the past and how they can relate to the position you have interviewed for.  You would not want to add someone to your list of references if they are not familiar with the accomplishments or experiences.  Also hiring managers will consider friends and family unacceptable.
Once you have decided on a few references, it is "…polite to ask in advance, but it is also prudent to share relevant information with them so they can provide a supportive recommendation."  If you are reaching out to former managers, you should provide them with insight on your career trajectory as well as your current resume.
Ask your reference their preferred contact method.  When you format your list to present to the recruiter make it easy to read and include the references name, current job title, contact information and a brief description of your relationship with them.
Finally, it is important to stay in touch with your references.  Write them a thank you letter letting them know that you are thankful for their assistance in landing your next job.
Read the full article Here